Earlier this week, the  winner of the 2016 Michael L. Printz Award was announced.  The award honors the best book in young adult literature each year as decided by the Printz Committee.  They also name honor books, which are also really good books for teens (and adults!).  Here are this year's books:
2016 Winner
By Laura Ruby
Told from alternating viewpoints, Bone Gap perfectly melds elements of fairy tales, myths, gothic romance, and magic realism into the story of Finn, who lives in a town with gaps in the very fabric of time and place.
2016 Honor Books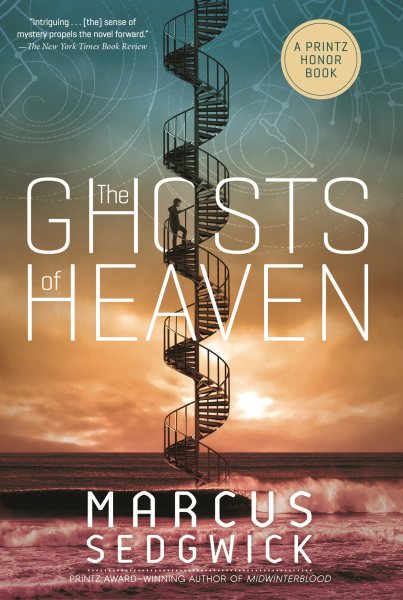 The Ghosts of Heaven
By Marcus Sedgwick
Sedgwick connects four seemingly disparate stories, each of which feature a character haunted by the ever-present shape of a spiral. Spanning time, space, and genre, each story raises powerful questions about human nature.
By Ashley Hope Pérez
In 1937 East Texas, Mexican American Naomi and African American Wash begin a bittersweet romance. Perez's beautifully crafted novel is a moving portrayal of both powerful love and a period marked by oppressive, destructive racism.